19L build volume: 292*165*400 mm. 4 times larger than that of other normal resin printers.
4 time faster on printing: 13.3-inch LCD 4K monochrome screen allows light transmits efficiently so as to remarkably shorten print time for molding and exposure.
13.3-inch build plate: The number of models set on the build plate could double that of other large-size SLA printers, hence shortening printing time by half.
Lifespan of 4K LCD screen increases by 20%: high-efficiency cooling system improves print quality and elongates the service life of the LCD screen.
Easy to disassemble and replace the LCD screen: the screen is set as a whole modular, which could be replaced as a whole.
Eliminating print layers: the industrial-grade dual linear ball screw ensures stable and accurate movement of motor on Z-axis, eliminating print layers.
Slicer software: FlashDLPrint.
Foto 13.3
Newest Arrival
Large-size HD 4K LCD Printer
Mass Production
With Efficiency & Convenience
Large-size LCD printer with high efficiency & high precision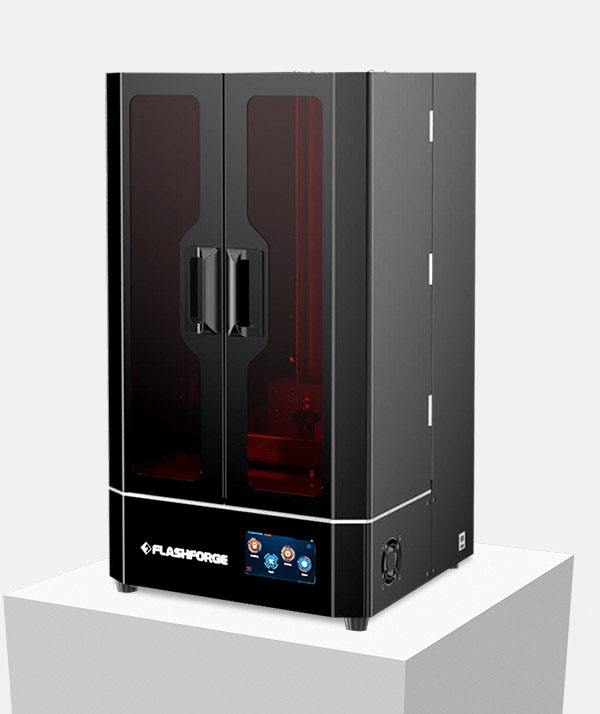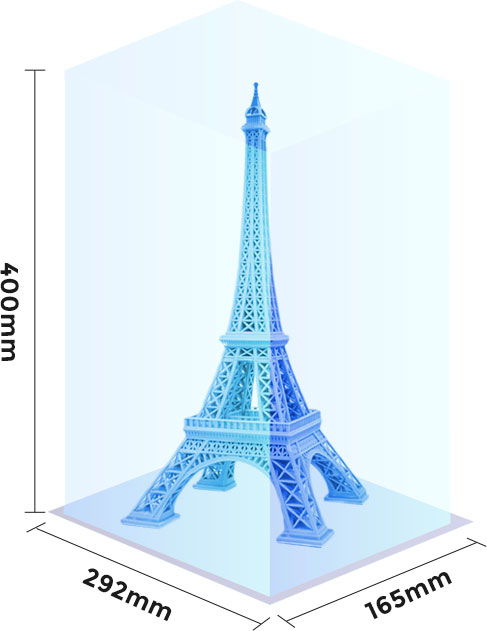 19L build volume,
13.3-inch build plate
The build volume of Flashforge Foto 13.3 LCD 3D printer is 4 times larger than that of normal large-size LCD printers. The number of models set on the build plate also doubles, which means via Foto 13.3 users could save a half of the production time.
Prints are as precise as
the prototype models
Foto 13.3 adopts the HD optical system that ensures high precision of models. For prototype designers and geeks, no wasting time on model polishing anymore. For 3D printing service providers and factory manufacturers that produce model products like jewelry models and parts, Foto 13.3 helps a lot on quick and precise printing.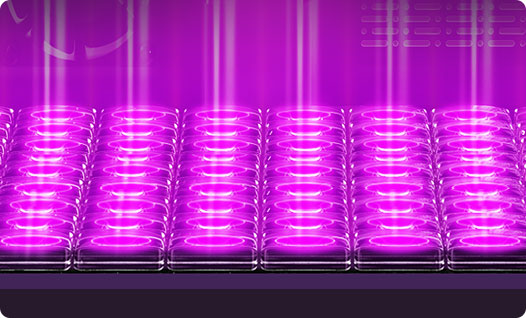 Stable Z-axis moving, eliminates print layers
Different from normal lead screw rod that may cause clear print layers, Foto 13.3 is equipped with dual-linear ball screw rod, which ensures accurate and stable Z-axis moving, hence eliminating print layers and taking on precise details.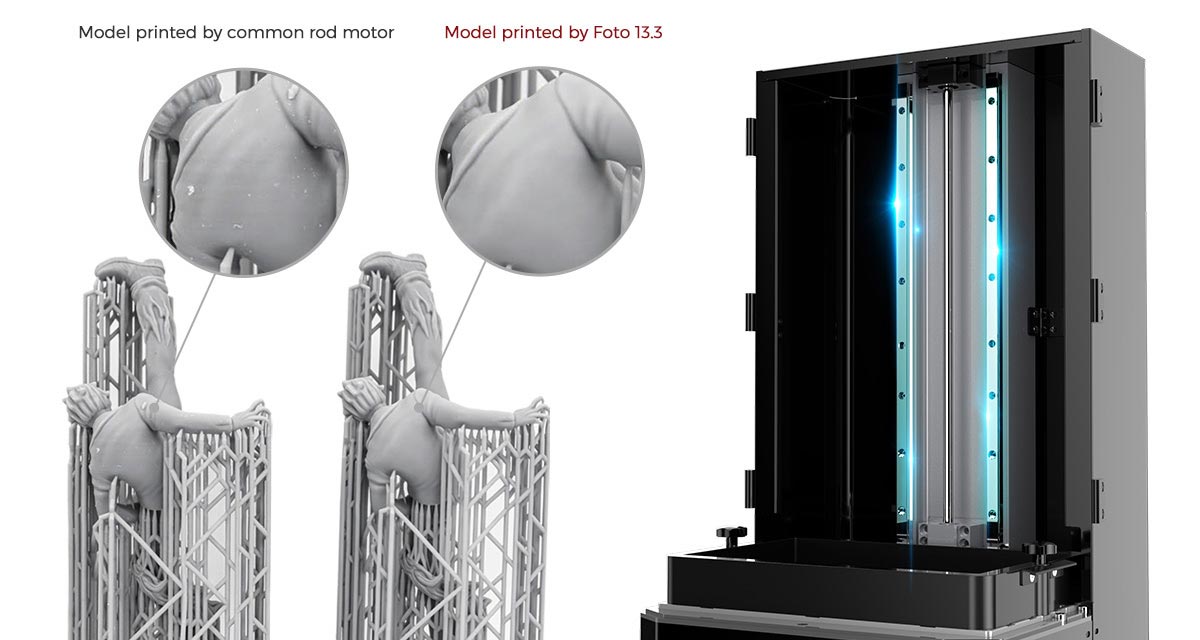 13.3-inch, monochrome 4K LCD screen, printing faster, service longer, and maintenance easier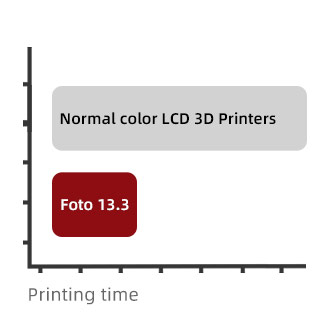 Printing faster
It is 3 - 4 times faster than printers with normal color screen. The high-efficiency light-transmitting LCD screen shortens time of model molding exposing by 80%.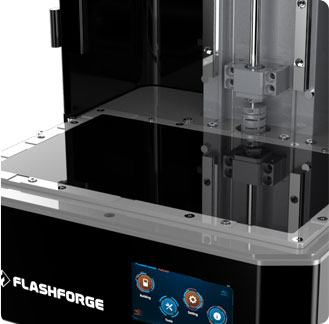 Screen lifespan increases by 20%
The industrial-grade LCD screen features high-efficiency heat dissipation system, which effectively elongate the screen lifespan.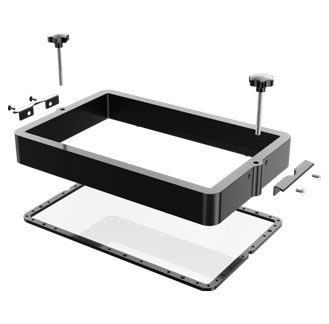 Easy to replace and keep in repair
The LCD screen is designed as a whole module, easy to change with a new one. It does not need to be peeled off and assembled layer by layer. The screen change time is only 1/5 of other printers.
Matching Flashforge resin and FlashDLPrint slicer
Flashforge Foto 13.3 enjoys complete matching facilities, like Flashforge Standard Resin, Flashforge Water-washable resin, Flashforge ABS-like resin, and free Flashforge slicer.
Print
Printing Technology

LCD-based SLA 3D Printer

Light Source

UV Matrix 405nm LED light source

Layer Thickness

0.025-0.2 mm (adjustable)

Build Volume

292x165x400 mm (11.5"x6.5"x15.7")

Printing Speed

10-30 mm/h

LCD Screen

13.3" 4K monochrome LCD screen

Support Resin

405nm wavelength photosensitive resin
Device
Tough Screen

4.5'' touch screen

Printer Size

380x380x685 mm (15"x15"x27")

Power Supply

150W

File Format

Input: 3MF/ STL/ OBJ/ FPP/ SLC

Net Weight

35.5 kg (78.3 lbs)

Gross Weight

42 kg (92.6 lbs)
Software/Communication
Slicing Software

FlashDLPrint

Connection

USB, Ethernet