Flashforge Adventurer 3 3D Printer for Blind box Lovers
Are you interested in opening a blind box? Flashforge presents you with an Adventurer 3 and blind box bundle. Get a random Battlegear Speeding figure together with Flashforge's best-selling 3d printer Adventurer 3, enjoy the fun of 3d printing and blocks building. With Adventurer 3, you can also 3d print interconnected blocks! One-time purchase, endless fun!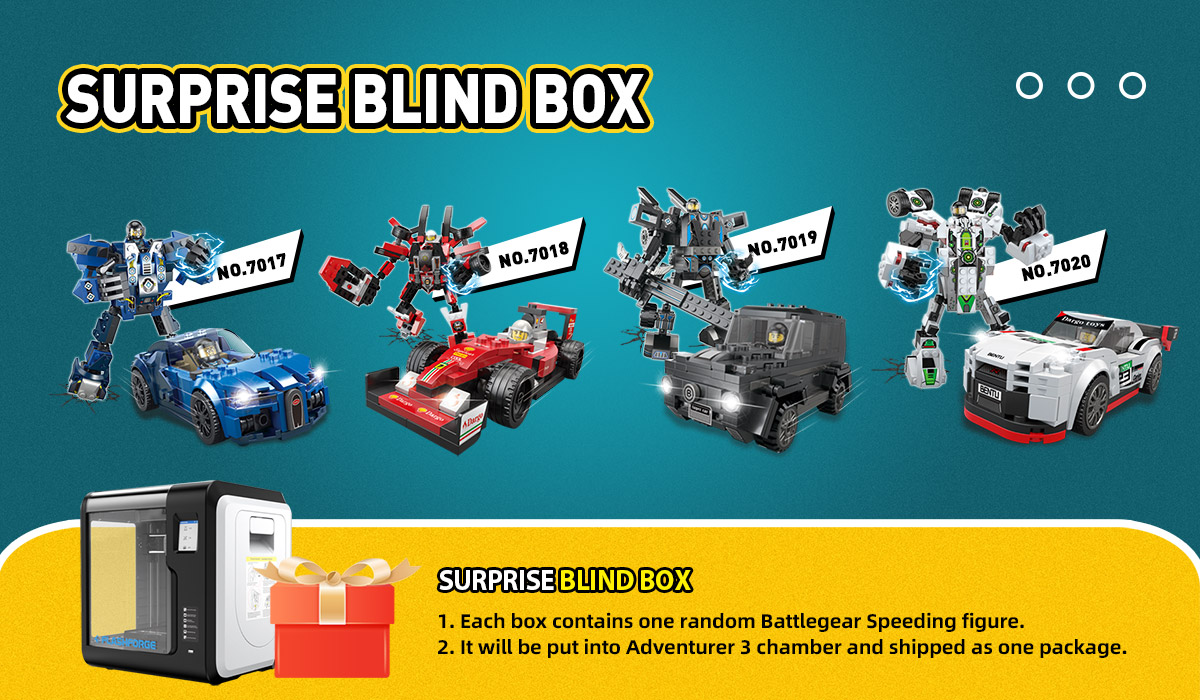 Further information:
Each blind box contains one random Battlegear Speeding figure. Shipped together with Adventurer 3. Don't accept returns.

Redeem a $50 coupon or 3 rolls of 0.5kg PLA filament with any 2 different figures. If you collect 2 different figures by purchasing this bundle, please send figure images & printer series numbers to us by email. We'll validate and send over your preferred gift!

From July 8th to July 18th, every day first 5 orders get a roll of PLA filament for FREE. Lucky fellows who get bonus filament will be notified by email.
About Flashforge Adventurer 3 3D Printer
Here are Flashforge Adventurer 3 highlights, you may check out Adventurer 3 product page for further information.
One of the best-rated Flashforge 3D Printers.

Fully assembled 3d printer, no hand assembly required; build volume: 150*150*150 mm.

Easily detachable nozzle: nozzle fast heated to 200°C (392°F) in 50 seconds, print PLA and ABS filament.

Filament auto loading and unloading, run-out detection features;

No leveling is required. Greatly ensures printing success rate.

Removable and flexible build plate: easier to remove printed objects.

Support FlashCloud & PolarCloud storage: save, share and download print files on the cloud at any time.

FlashPrint slicing supports: free, easy to use, rich functions.

Built-in camera: records & monitors 3d printing process in real-time.

Mute 3d printer: prints at < 45 decibels noise level.

One spool of filament is included (250g).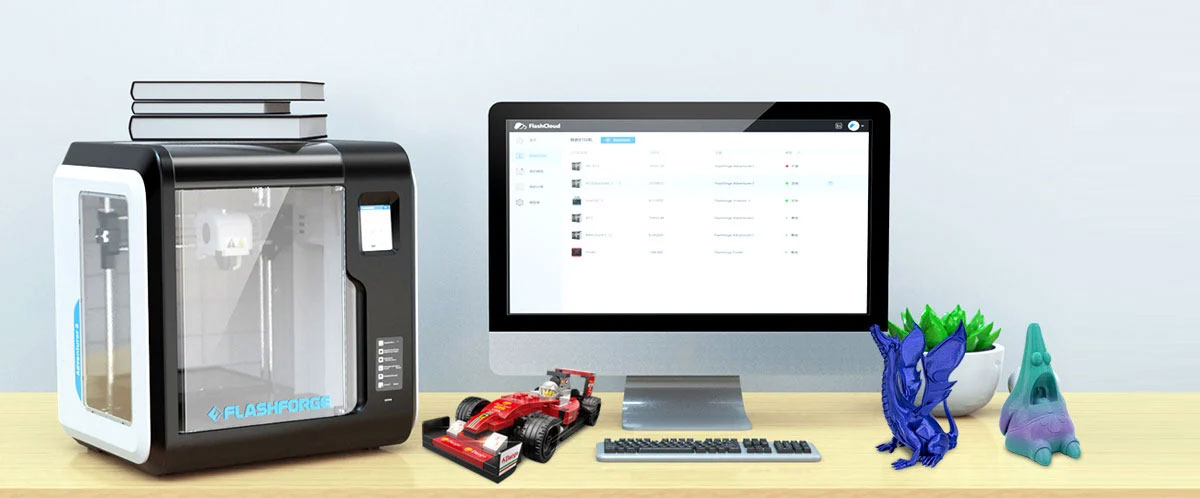 Package: 1x Flashforge Adventurer 3, 1x random Wangao Battlegear Speeding Figure.
For specific Adventurer parts list, please check this page.