What is ABS Filament?
Acrylonitrile butadiene styrene (ABS) filament is the second widely used 3d printer filament. Different from PLA filament, ABS filament requires a higher printing temperature of build platform, and is more likely to be warped during cooling and send out hazardous fumes. Make sure your 3d printer has a heated bed and an enclosed chamber when build ABS 3d prints.
Flashforge's self-developed ABS 3d printing material is produced with optimal pure materials to greatly minimal warping, curing and bubble issues during the production. It is durable, and all-round for products that demands strength.
Flashforge ABS 3D Printing Filament Properties:
RoHS certified;

Nozzle temperature: 220-240°C(428-464°F);

Build plate temperature: 80-110°C (176-230°F);

Diameter dimensional accuracy +/- 0.02mm;

Smoothen filament feeding and extruding;

Minimal filament warping, curling, shrinkage and bubbles during 3d printing process;

Compatible with most FDM 3D Printers, perfect for Flashforge Adventurer and Dreamer series 3D printers.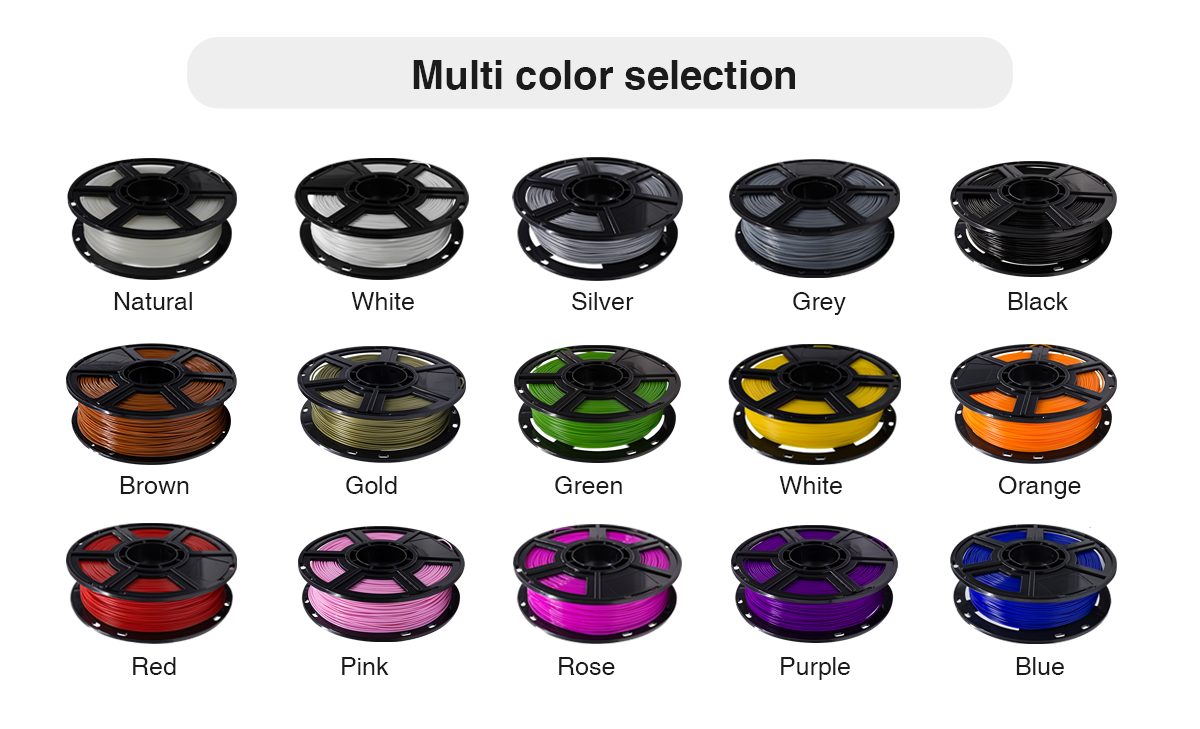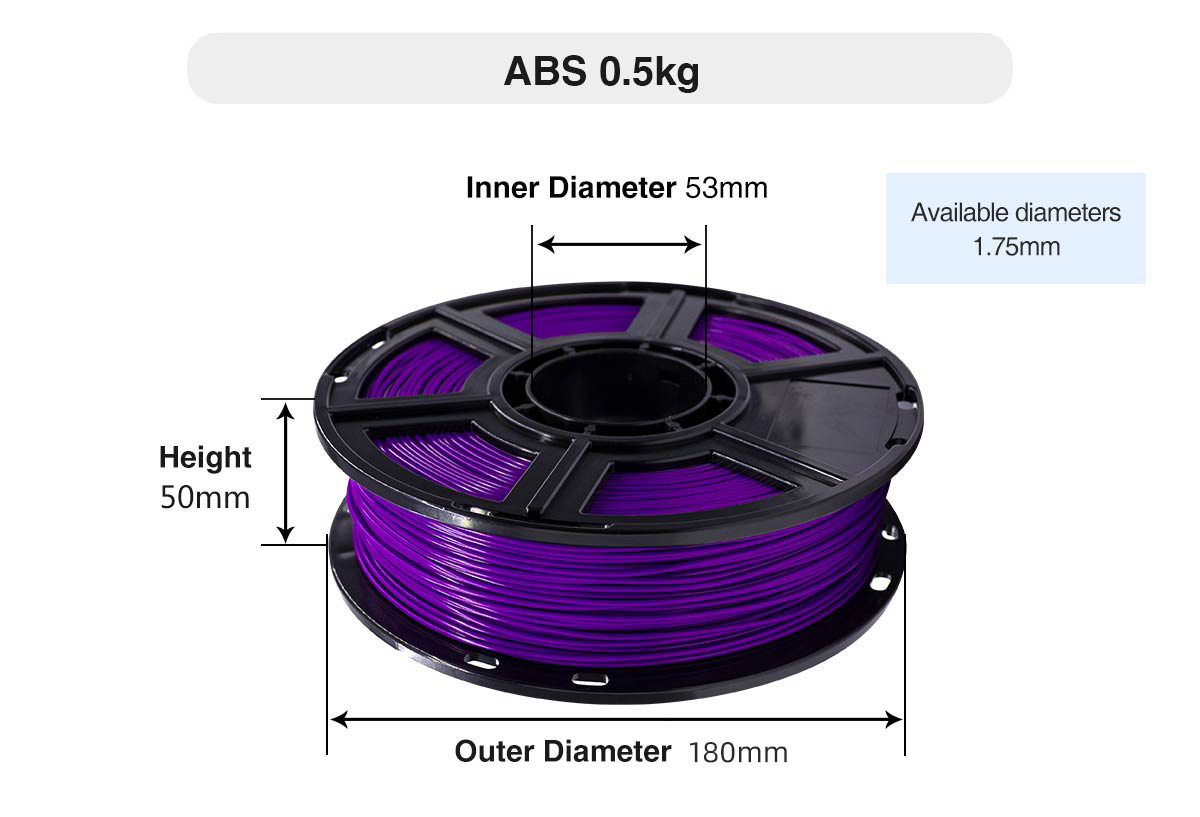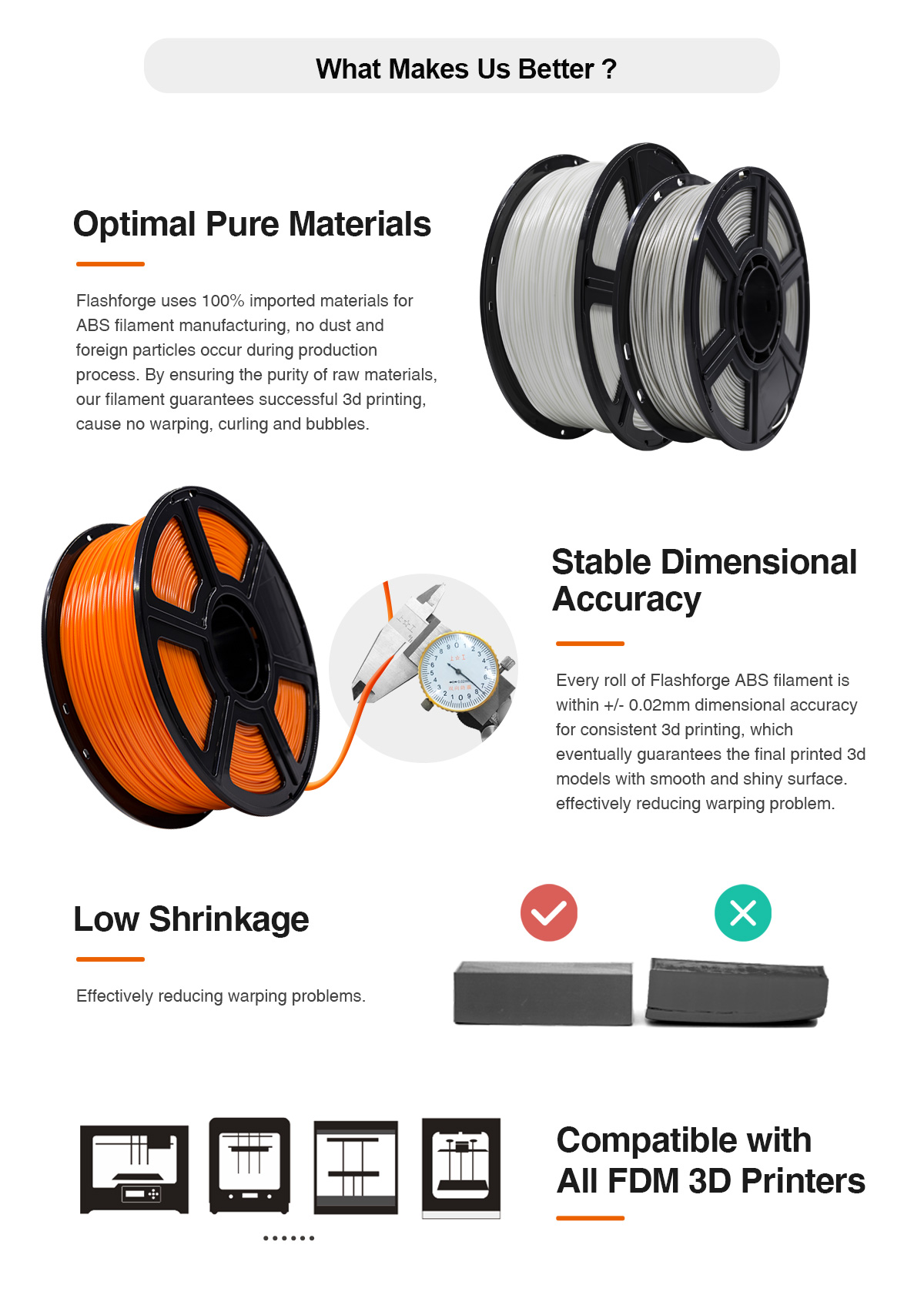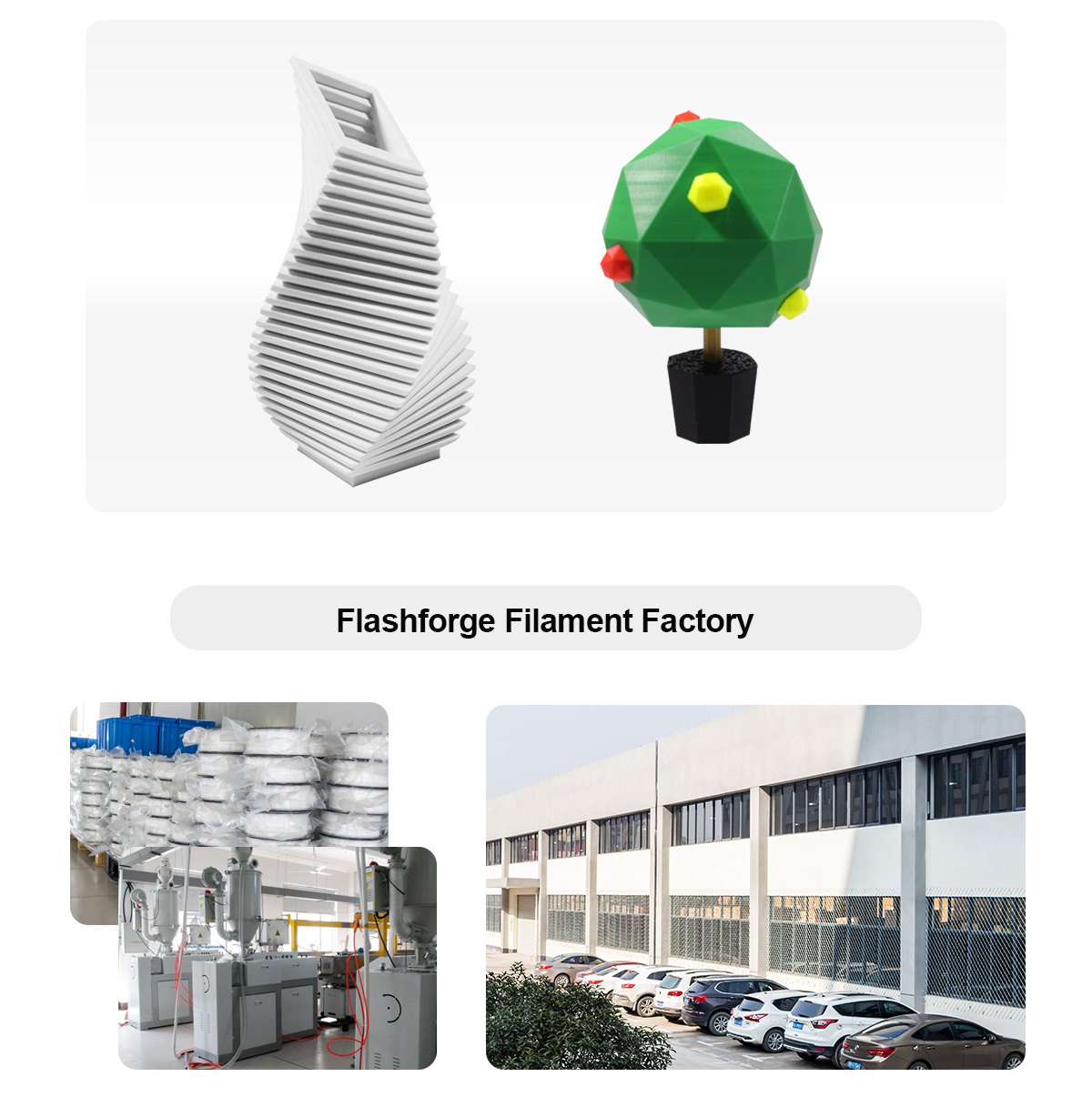 Tech Specifications
| | |
| --- | --- |
| Spool Diameter | 180 mm [7.1 in] |
| Spool Hub Hole | 20 mm [0.8 in] |
| Spool Width | 76 mm [3.0 in] |
| Filament Diameter | 1.75 mm |
| Shipping Weight | 0.9 KG (2.0lbs) |
| Net Weight | 0.5 KG (1.1lbs) |
Flashforge ABS filament parameters can be found on this page.