Higher-precision 3D printing!

6K LCD screen of Flashforge Foto 9.25! Higher definition than 3D printers with 4K or 2K LCD screen! Model details can be printed more precisely!

Eliminating layer lines on printouts, better printing effects!

The combination structure of dual linear guide rail, lead screw stepper motor and anti-backlash nuts ensures more stable and smooth motion along the Z-axis, more accurate positioning, and eliminating the layer lines on printed models!

Build volume enlarged!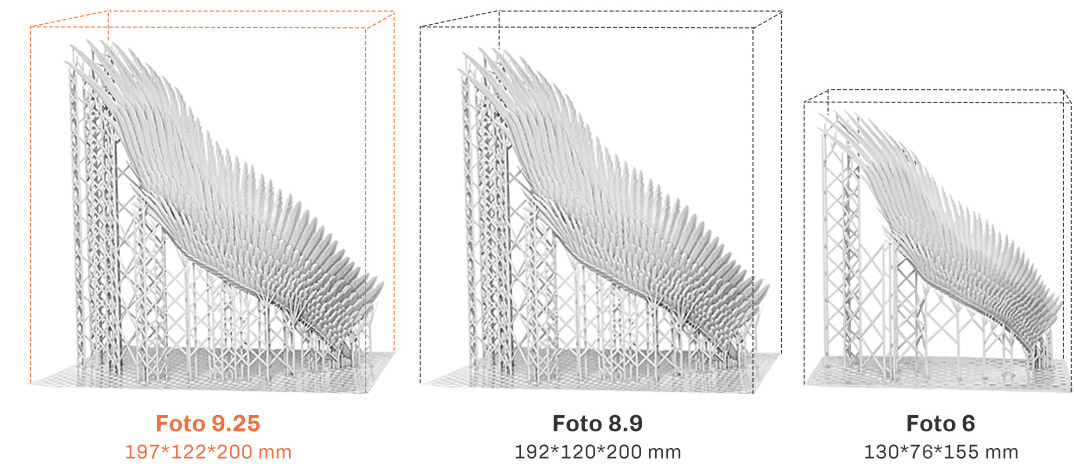 Larger size of the LCD monochrome screen of Foto 9.25 makes larger build volume!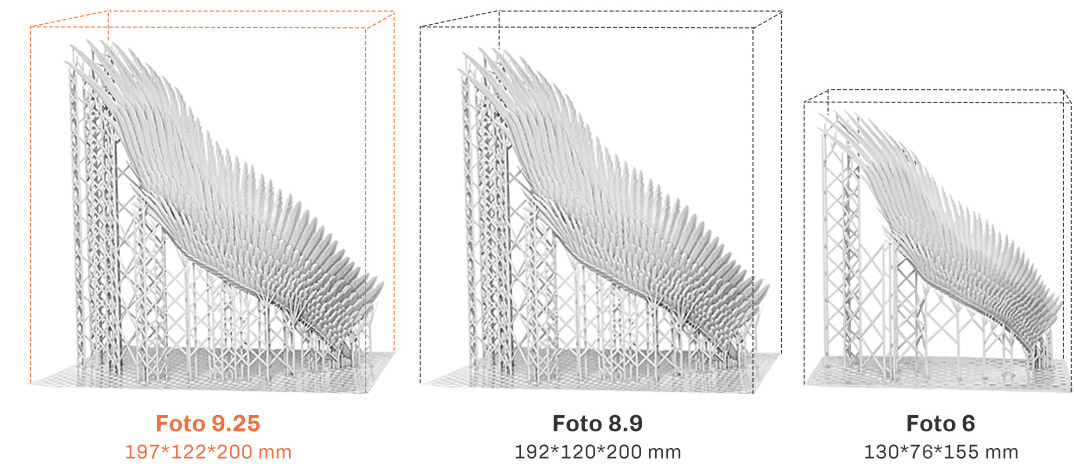 Operation interface of FlashDLPrint is simple and easy. Most parameters were set well by default! Greatly improving printing success rate!